Since there is only a one hour ferry ride from Hong Kong to Macau, planning a day trip to Macau is highly recommended. There are several places to take the Macau ferry from Hong Kong.
TurboJet provides most of the Macau ferry services. It costs about HKD$170 for a single journey ticket and you can get a discount for a return ticket. If you want to keep the luggage in Hong Kong, there is luggage storage available in the terminals for HKD$20 per hour.
1. China Hong Kong City at Tsim Sha Tsui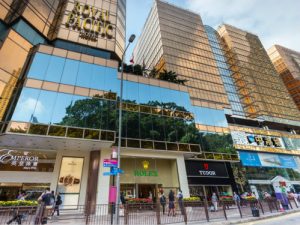 The terminal in the shopping mall provides 24-hour ferry services to destinations in the main island of Macau. It is very close to the main attractions in Tsim Sha Tsui.
Address : 33 Canton Road, Tsim Sha Tsui
Directions : 10-15 minutes walk from Tsim Sha Tsui MTR Station, Exit H
Frenquency : every 30 minutes (day time), every hour (after mid-night)
Fares and timetable
2. Shun Tak Centre at Sheung Wan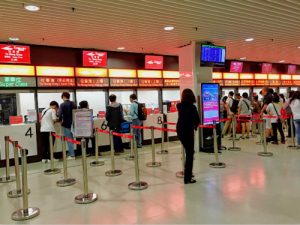 Another option for a Macau ferry service is Shun Tak Centre which also does services after midnight. Ferries can go to either the main island or Taipa island of Macau.
Address : 200 Connaught Road Central
Directions : 10 minutes walk from Sheung Wan MTR Station, Exit D
Frenquency : every 15 minutes (day time), every 1-2 hours (after mid-night)
Fares and timetable
3. Hong Kong International Airport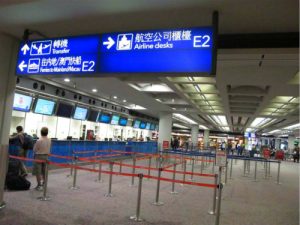 You can go to Macau directly from the Sky Pier in the Hong Kong International Airport, however there is no 24 ferry service.
Location : Sky Pier in the airport
Frenquency : only 4 ferries come a day
Fares and timetable